Welcome to Primary 3
Mrs Drysdale
29/11/18: Primary 3 made "Pal Plates" today, after class discussions about friendship and caring for others.
27/11/18: Cameron and Euan chatted today about what Primary 3 have been learning recently. As part of their Charlie and the Chocolate Factory topic, they have been learning how chocolate is made from cocoa beans. They have been reading Charlie and the Chocolate Factory together in class, as well as watching some of the old Willy Wonka film. In Art they have been trying to draw sweets in 3D, as well as making an Advent Calendar which is now up on the wall in class ready for December. In PE, they have been learning Scottish dancing, ready for the Christmas parties. The children also enjoying a lovely new rainbow mat for sitting in front of the smart board, which has been very kindly bought by the Parent Council.
23/11/18: P3 peer assessing in action! Looking for ambitious vocabulary in the Big Write about Charlie and the Chocolate Factory.
13/11/18: Vincent and Georgia talked today about what has been going on in the P3 classroom recently. The new class topic is Charlie and the Chocolate Factory. The children will learn about the author, Roald Dahl, and also where chocolate comes from. The whole class are reading the book together too. All the children used the iPads to find images of the different book covers for the published versions of Charlie and the Chocolate Factory. In Art the children drew their favourite characters from Roald Dahl books: Vincent drew the BFG and Georgia drew characters from Matilda, including Miss Trunchbull, Matilda and Miss Honey, as well as Willy Wonka.
P3 recently did a sharing assembly which the class performed to the whole school and also to the parents and carers. The theme of the assembly was Superheroes, to follow their learning from their topic last term. The children all made masks and shields and got capes. They all had lines to learn. Firstly, the children made a real superhero entrance together and then they introduced themselves and talked about how we describe superheroes and who their heroes are. Vincent said that his hero was footballer Lionel Messi
while Georgia's hero was Jojo Siwa.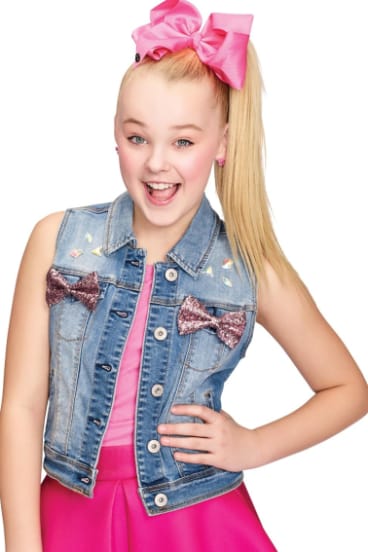 The children then talked about their own skills and talents (Georgia's was gymnastics, and Vincent's was being a very fast runner), and then they spelled out the letters of "Superheroes" with WOW words. Finally, the children sang a superhero song, and got the parents and carers to stand up and join in. Teas and coffees were served for adults at the sharing assembly too.
12/11/18: P3 are enjoying their Paired Reading with the Primary 7 class. It gives the P7s an opportunity for leadership, gives the P3s a chance to practise their reading skills, and bonds the children together.
23.10.18: Zach and Ava chatted about what P3 have been doing in class. They had a visit from a police officer, a real life superhero, who told them about pepper spray, her truncheon and her radio. P3 are going to do a sharing assembly about superheroes and forces for the school and parents. In Maths, P3s have been doubling and halving numbers, as well as counting forward and back in 10s. The class have been using iPads to play Maths games. 10s and units basketball is Ava's favourite, while Coconut Shack is Zach's.
The class have been learning about charts and graphs by doing a class colour survey. All the children were asked what their favourite colours were, and then made a chart with a bar graph on it. The overall favourite colour for the class was blue.
P3s have been writing about what they did during the October holidays (Ava went to Edinburgh to a museum and on a tram, while Zach went on a train to Dundee and also went to the Deer Centre). The children have also been using the iPads for Active Literacy.
In P.E., P3 have been improving their ball skills by throwing a ball behind their back and catching it. In Art the children collected leaves from the ground, and used oil pastels to draw them, then coloured them in and drew backgrounds. In French, the children have been learning colours: they knew that "rose" is pink, "d'or" is gold, "argent" is silver, and "gris" is grey. Finally, in RME the class have been learning about how to take care of the world, and not polluting it. They made posters showing a beautiful world and a polluted world, to show the contrast.
25.9.18: Katherine and Jake talked about what they have been learning in P3 in the last few weeks. The class have been working on doubles in Maths, and have been working on the iPads to help them with this, working in pairs to play Hit the Button which times them answering questions on doubles. They have been continuing with their Superhero topic and during the Big Write have been writing about people who they look up to. In PE they have been continuing to develop their ball skills. In Art they have been making masks as well as Pop Art. During Active Literacy they have been moving round from table to table to learn their spelling words.
On 4th September, Leo G and Lily talked about what P3 have been learning over the last couple of weeks. Leo said that they have been doing a lot of things about Superheroes, and making stuff for the class wall and the Class Charter. In Art, P3 have been making superhero pictures with Mrs Cochrane, as well as printing with bubblewrap.
Lily said that they have been working on their phonics, practising their sounds, such as o,a,w and the "ue" sound. Primary 3 have also been learning about magnets in science. Lily learned that not all metals stick to magnets, though screws and pencil sharpeners do. Leo spoke about how they found out that there are some stones which have magnetic properties, and if you run a magnet along the ground some of the stones will stick to it. He also knew that the North and South Poles are magnetic.
The class have also been learning about Growth Mindset, making neurons from cut up bits of paper "Neurons help you learn. Every time you learn something new they get bigger and bigger", said Lily.
In P.E. the class have been working on their ball skills, and will soon be playing football, while in Music they have been practising keeping the beat.
During Big Write the children have been writing about their skills and talents. Leo said that one of his skills is playing dodgeball well. Lily said, "I'm really good at tennis. Adam is the best. He got 66 in a rally with his tennis coach. I got 39."
Leo told us that in Maths the class have been working on their times tables, CLICs, Safe tests and Beat That.
Please make sure that your child brings a water bottle to school each day, as well as a snack, with only fruit for snack on a Friday as this is the whole school's "Fruity Friday".
Art is taught by Mrs Cochrane on a Tuesday. Could we please ask each child to bring an old, unwanted large shirt as their own art apron, as they will be getting very messy over the year during their art lessons. An adult shirt would be fine, as this covers more of the uniform and helps it to stay clean!
Music is taught by Miss Anderson on a Monday.
PE is taught by Mrs Hunter on a Wednesday.
Kaira and Harrison have been talking about what the class has done in the first couple of weeks. Kaira said they have been doing lots of tests and Harrison said that the class goes out to do the Daily Mile every day. The whole class have been working together to make their Class Charter, and they have decided on the theme of Superheroes. Each child has created their own superhero, taken a picture of their face and put that onto the superhero body, with lots of words like "BOOM!" and "BANG" around them. In Art class the children have been discussing with Mrs Cochrane their ideas for what they would like to do. The ideas have been written down and they will pick one to start off with.
{SECTION_MENU