Welcome to Primary 1AC
Mrs Cant & Miss Anderson
Our topic this term is Katie Morag
4.3.20: P1AC are in the process of making a film about Bridge of Earn on the iPads, to compare life here to that of the Isle of Struay.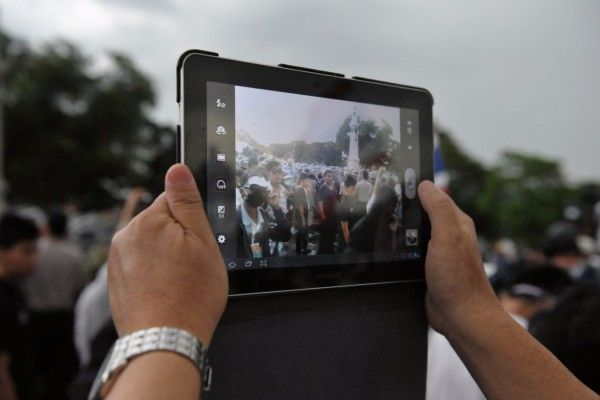 This is finishing off the topic, and they will soon be moving on to a topic about Toys. Today they are learning about handwashing with Miss Anderson.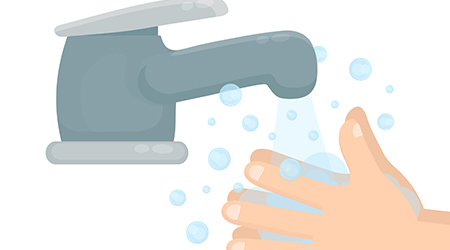 The class have also been doing subtraction in Maths.
28.1.20: P1AC have a student teacher working with us in the classroom for the next 6 weeks. Her name is Miss McCann.
P1AC is working on the topic of Katie Morag this term. We will be comparing life on the island of Struay with that of Bridge of Earn. We have set up a Post Office in the classroom, and the children are enjoying using this area. If anybody has any items relevant to a Post Office, which they don't mind being used (there is always the risk of them being damaged through play), please bring them in, named so we can return them afterwards. Likewise, if you have any particularly Scottish things, which are not too precious, please bring them in, also named. The class will be receiving a letter from Katie Morag, and will send some letters back to her, to tell her about themselves.
With the annual school Scottish Poetry competition coming up, please help your child to practise the poem, Mince and Tatties, every day, as every child will have to stand up and recite it in class. What makes for a really good performance is knowing the words, a loud, clear voice, and appropriate actions. Those children who go through to the final from each class in the school, will perform their poem before judges who will assign a first, second and third place for each class.
In Maths, the children are still working on number bonds to 10, and we are introducing money, recognising and counting pennies. We can put this into practice in our class Post Office. We are also going to be looking at 3D shapes.
Mrs Cant and Miss Anderson would like to thank parents for their responses on Seesaw. This seems to be working well. Could we also please remind everyone that the weather is still very cold, so please make sure that the children have gloves and hats.
18.12.19: P1s, P2 and P3 Christmas party:
P1s, P2 & P3 Christmas party, musical statues professionals! #Christmas2019 #christmasparty pic.twitter.com/Nxr81xEK5c

— Dunbarney Primary Sc (@DunbarneyPS) December 18, 2019
Here is the 2019 P1 & P2 Nativity: Christmas Counts
4.12.19: The class made brilliant Reindeer pictures with Mrs Cochrane in Art.
20.11.19: The topic this term is Light & Dark/Night & Day. There is a dark area in the classroom, and children are welcome to bring in torches or glowsticks to enjoy this area. The class have been learning about nocturnal animals, and learning owl facts. The children have been working on their new Active Literacy sounds, and in their number work have been practising one more or one less in numbers to 10. The children have also been keeping a weather chart, taking the temperature each day and recording it. They are then putting that data into graphs. The whole of P1 have been practising for their Nativity performance, with lots of singing. Individual roles haven't been assigned yet, but when those are decided and lines and songs are sent home, class teachers will really appreciate parental help to learn the lines and songs at home.
The class are looking forward to their first House Activities afternoon tomorrow.
This year's Nativity Performance for P1 is "Christmas Counts", with an afternoon performance on Tuesday, 10th December, at 2.15pm, and an evening performance on Wednesday, 11th December at 6.30pm.
6.11.19: Isla and Halle chatted about what the children have been learning recently. They have been learning about Autumn, with the leaves changing colours and falling off the trees. The class have been taking Autumn walks in the garden and collecting leaves of different colours and making them into hedgehog pictures. They have also made tree pictures with Mrs Cochrane in Art. The children have been working on their numeracy skills by counting backwards from 10. They have also been writing about their weekend news each week. In PE, they have been using the climbing bars; climbing up and then sliding down, as well as bouncing balls with one or two hands. In the classroom the star of the week gets to change the calendar every day. The children have been doing drama with the other P1 class this week in the hall.
6.9.19 The children have been settling really well into their new routines at school. This week, our lollipop lady, Karen, came in to talk to us about crossing the road safely, and how she helps us. In literacy, the children have been learning new key words and phonic sounds. In maths, the children have been working on numbers up to 10. In French we have been learning greetings such as "bonjour", as well as doing our register and lunches in French. We have also been working on putting together our Class Charter. Both P1 classes have been enjoying afternoon sing-songs with the guitar this week. In Art, with Mrs Cochrane we have been doing line drawings, working with lines and patterns. We have been doing PE with Mr Marshall on a Thursday, and with Miss Anderson on a Tuesday.
Please make sure that your child brings a bottle to school each day, containing only water, not juice. This can be refilled at school during the day.
Our first topic is People Who Help Us in the Community.
Welcome to Primary 1AC. We had a lovely first day:
Please make sure your child brings a labelled water bottle containing fresh water to school each day. All items of clothing should be clearly labelled with your child's name, including PE kits. PE kits should be kept in school. PE will take place on a Thursday with Mr Marshall, our PE specialist, and Art will be with Mrs Cochrane. Please bring in an old shirt to keep in school for use as an art apron, with your child's name on it. It is always useful to have a spare pare of pants and socks in your child's bag each day, just in case of accidents.
Please discuss your child's lunch choices for the day with them each day before they come to school, so that they have a good idea about whether they are school dinners or packed lunch, and which lunch choice they would like.
6,