Welcome to Primary 4
Mr Johnston
Our topic this term is Climate Change
P4 making forest stretchers today 🚑🌲🌲#forest #outdoorlearning #teamworkmakesthedreamwork pic.twitter.com/fDqx1ODP7V

— DunbarneyPrimary Sc(@DunbarneyPS) November 1, 2019
The second P4 tarp was a bit more expertly constructed. If only Vincent hadn't tempted fate.. #outdoorlearning #teamworkmakesthedreamwork #dontsayit pic.twitter.com/bULLZjyyYc

— DunbarneyPrimary Sc(@DunbarneyPS) November 1, 2019
The first testing of the tarp shelters constructed by P4 in the woods. This one was a bit saggy! #outdoorlearning #ifyougodowntothewoodstoday #teamworkmakesthedreamwork pic.twitter.com/PQ6YfZFrsq

— Dunbarney Primary Sc (@DunbarneyPS) November 1, 2019
P4 will be looking at Climate Change this term, and will be building towards a "DAY OF ACTION" on 10th December. We are not sure yet, what form this Day of Action will take, as it will be decided by the children, but is a work in progress.
Forest Schools is starting this week on Friday afternoons, so remember your waterproofs and wellies.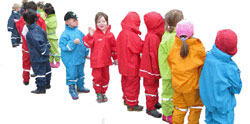 This is Mr Johnston's plan for the 2019-2020 academic year:
18/9/19: Isla and Cameron spoke today about P4's learning. The class have been researching Viking gods, such as Freyja and Thor, on the computers and writing about them. They are building up their Learning Wall in the classroom with information and questions about Vikings. They have been using textbooks in Maths and working with 3,4,5 and 6 digit numbers. This week in Big Write they were writing dialogue, practising using speech marks correctly.
11.9.19: Abby and Leo G. have been chatting about what P4 have been learning recently. As part of their Vikings topic they have learned that Vikings came from Scandinavia - Denmark, Sweden and Norway, and invaded Britain. The children also learned that the Vikings DIDN'T wear helmets with horns, like everyone thinks they do. In Art, with Mrs Cochrane, the children have been doing a portrait of a Viking, and they have been making colour wheels with Mr Johnston. The class have been learning how to log on to Glow by themselves in ICT. They have been doing partitioning in Maths, and imaginative writing in Big Write, as well as practising joining up their writing. They have also been making a film about the parent council, with the help of P6, in order to encourage more parents to get involved. In PE, Mr Marshall has been teaching the class basketball skills and Mr Johnston has been teaching them warm-ups and games. They have made their class charter with a turtle design, with everyone's names on. The rights P4 are focussing on include the right to privacy and treating everyone fairly.
Please make sure your child brings a labelled water bottle containing fresh water (not juice) to school each day. All items of clothing should be clearly labelled with your child's name, including PE kits. PE kits should be kept in school. PE will take place on a Thursday with Mr Marshall, our PE specialist, and Art will be with Mrs Cochrane. Please bring in an old shirt to keep in school for use as an art apron.