Welcome to P6
Mrs I. Dewar
On Friday, 6th March, the whole school celebrated World Book Day by dressing up as book characters, and enjoying book-themed House Activities in the afternoon.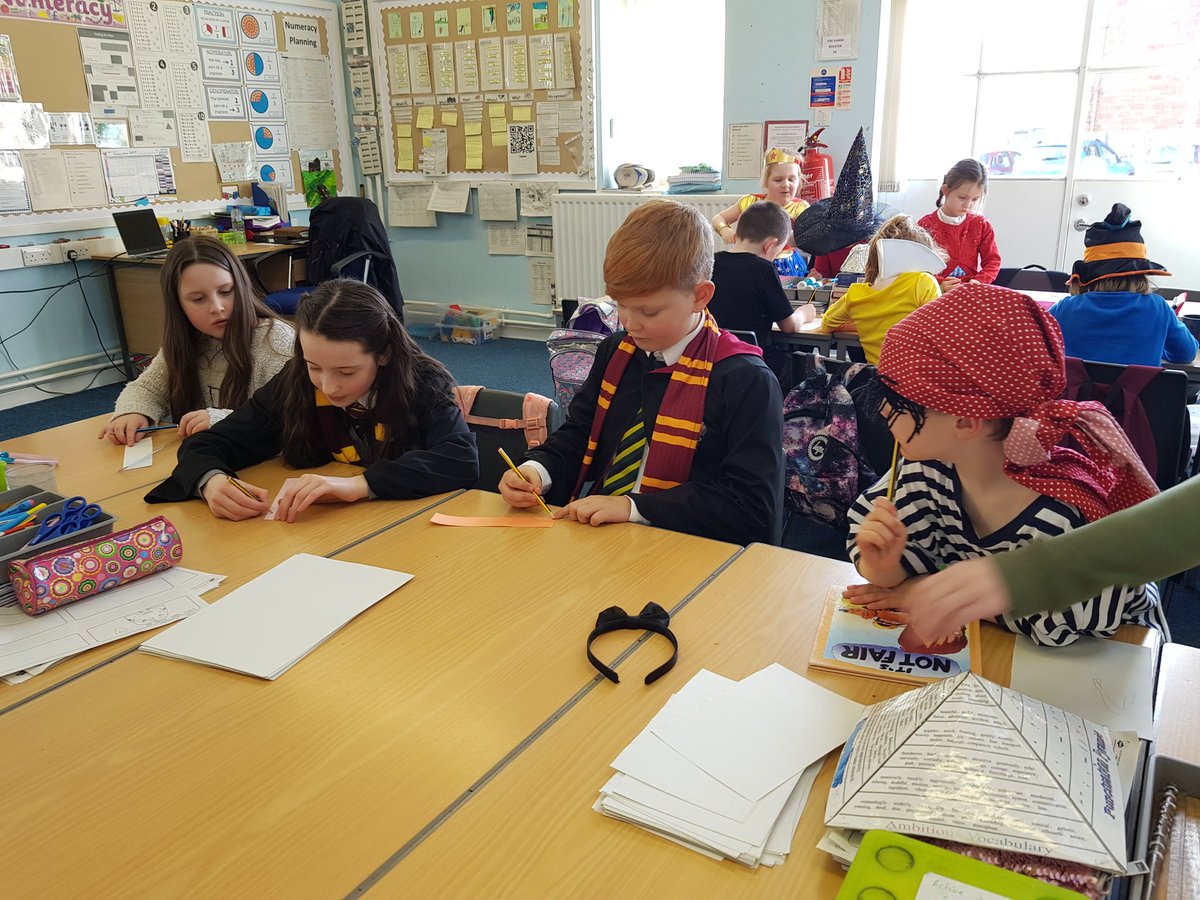 4.3.20: P6 are now doing their Bikeability 2 lessons on a Tuesday afternoon. They have been learning about the Highland Clearances, and are reading "The Desperate Journey" as a class book. The Desperate Journey tells the story of the Highland Clearances as they affect one family. The Murrays are forced to load their possessions onto a cart and travel across Scotland to Glasgow. Here the children have to work in a mill and live in overcrowded and dirty lodgings. The family are offered the chance to join an emigrant ship bound for Hudson Bay in Canada, and make a perilous journey into a new life in the Red River Colony.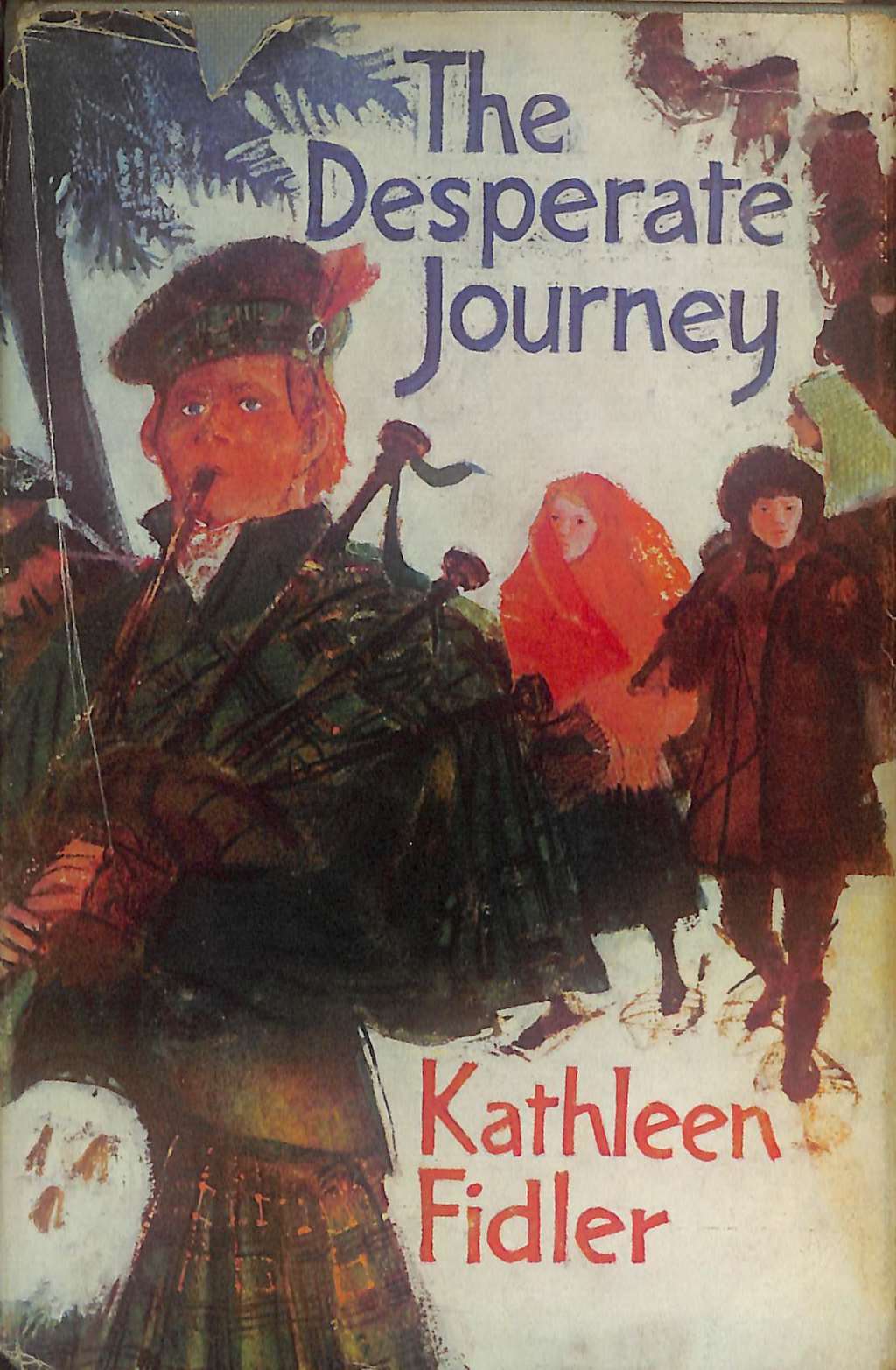 29.11.19: P6 took part in the St Andrew's Day of Dance at Bell's Sports Centre.
St Andrew's Day of Dance well under way. Primary 6 getting warmed up. 🕺 pic.twitter.com/DN9yeeCHEB

— Dunbarney Primary Sc (@DunbarneyPS) November 29, 2019
20.11.19: The final production of Pages and Co. was a great success, with a full house at both performances for the parents and families. Funded by the proceeds of the original enterprise project last term, the children did an amazing job of writing the script, altering the song lyrics, making the set, singing and performing, and every member of the class made an invaluable contribution to the success of the event.
P6 have now finished their set design challenge for Perth Theatre, and have emailed the theatre photos of the finished sets. We will be going back to the theatre on 9th December for more workshops. Thanks to the parent and granny helpers for giving their time to help us get finished. Here are the set designs created by the different groups.
Houseboat Interior Houseboat Interior 2
Houseboat Interior 3 McJaggy Castle Underground Vault
Perthepolis Sinbad Beaver Bay by the Tay
24:10.19: It is now all systems go for our show on November 12th. Auditions were held in the last week of term, with an incredible array of talent, making the casting decisions very difficult. We are now into rehearsals, choreography, set preparation, etc, etc, so there are a wide range of skills being honed, with some excellent teamwork and co-operation being shown. Parental help for learning lines is really valued, so we can make the show the very best it can be. P6 also have the set design challenge to finish, and will be going back to Perth Theatre for more workshops soon. P6 are also taking part in the St Andrew's Day of Dance this term. As you can see, it is a very busy, challenging and creative term for us.
Rehearsals:
18/9/19: Owen, Lily, Lewis and Amber chatted today about all the things P6 have been doing recently. They held a very successful Enterprise Day last week, raising over £300, which will go towards buying props and costumes for their "Pages and Co." show, which will take place on 13th November 2019. Any money left over will be spent on books for the school. The children have been learning songs for the show, including TNT, Firework, A Cover is Not the Book, Count on Me, and The Sound of Silence. They are going to start writing the script soon, but are currently practising their acting and script-writing skills. In Maths, they have been working on decimals, place value, times tables and TT Rockstars.
Each morning the children write in their journals, whatever the journal task on the board is for the day when they come into class. This week in Art with Mrs Cochrane they made Christmas card templates (this was a one off, but needed to be done this week). They previously made posters for their Enterprise project in art, and will next be making posters for their "Pages and Co." show. In PE they have been playing basketball and dodgeball.
This week, the children were excited to get a "pupdate" about Hope, the guide dog puppy they are sponsoring, as well as a framed photo and a 2020 calendar. They learned that Hope's mum is called Mocha, and her dad is called Evan, and that Hope likes running through the grass, making friends and visiting new places.
11.9.19: This is the Primary 6 class charter:
Primary 6 have been working hard using iMovie to create adverts for their Enterprise day on Friday. pic.twitter.com/fas1kaUxtW

— Dunbarney Primary Sc (@DunbarneyPS) September 10, 2019
6/9/19: Lewis and Angus chatted today about what P6 have been learning. They are taking photos of all the children in school today to sell at the Meet the Teacher evening on Monday. This is to raise money for their enterprise project of putting on the "Pages and Co" show. The money raised will be used to buy costumes etc for the show. In PE the children have been learning basketball skills. The class are also taking their role of buddying the new P1s very seriously, and have proved to be excellent buddies for the little ones, helping them settle well into school. This afternoon the P6 children will be going down to the P1 classrooms to read them their favourite story books. They also look after them in the playground, and help them to play together and understand the school rules and values. Yesterday, the class went to the theatre in Perth to learn about set design, and they helped to design the set for this year's pantomime, Sinbad. They are hoping to go back to the theatre in December, to see how it has progressed.
4.9.19. Primary 6 are delighted to have made the decision to sponsor a guide dog puppy, called Hope. Instead of getting Christmas presents from Mrs Dewar this year, the children decided that it would be more worthwhile to put the money towards sponsoring a Guide Dog for the Blind. They will get regular "pupdates" about Hope's progress, as she grows up. "Hope is cute", Lewis said, and we all agree.
This is our planning wall so far for the "Pages and Co." enterprise project which we have started working on.
P6 have been studying the art of Mexican artist Frida Kahlo, and have been producing self portraits in her style. The results are looking fantastic:
26.8.19: In the first week back the children were doing teambuilding exercises to encourage co-operative skills.
The class will be starting with a school show called "Pages and Co." This is an enterprise topic and will take place in November, and we will be running fundraising projects to fund it. More updates to follow.
Homework will be issued on a Wednesday with the expectation of it being returned on the following Monday.
Reading will be completed in class on a Tuesday to be returned the following Tuesday.
Please make sure your child brings a labelled water bottle containing fresh water (not juice) to school each day. All items of clothing should be clearly labelled with your child's name, including PE kits. PE kits should be kept in school. Art will be with Mrs Cochrane. Please bring in an old shirt to keep in school for use as an art apron.