P7D
Mrs I. Dewar
P7D's new topic is Africa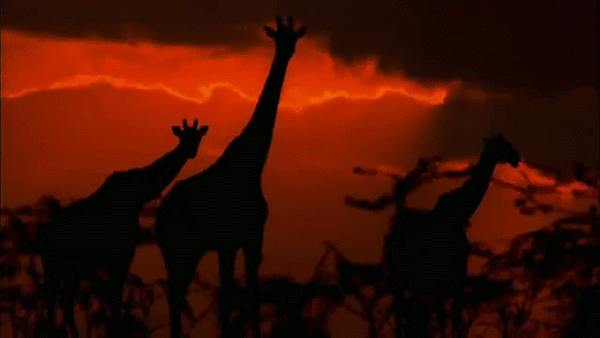 12/2/19: The P7D assembly to parents and to the school was a terrific success, sharing their learning about Africa and Scotland. The children showed off their African drumming skills, which they had learned in Music, they did a powerful drama performance, based on a true story about one boy's experiences in Sudan, called "A Long Walk to Water", showed their Maasai dancing skills, Scottish dancing, and recited their Burns poetry pieces. At the parents assembly last night they also held a ceilidh to finish off the evening.
P7D's Scottish dancing at their sharing assembly for the school. #achieve #Scotland pic.twitter.com/p18PD5yPad

— Dunbarney Primary Sc (@DunbarneyPS) February 11, 2019
A wonderful assembly from P7D, sharing their learning about Africa and Scotland. We enjoyed Scottish dancing and African drumming, and heard the story of a Sudanese boy's struggle to survive. #achieve #Africa #Scotland pic.twitter.com/Ws2B4WLi04

— DunbarneyPrimary Sc(@DunbarneyPS) February 11, 2019
19/12/18: The P6 and P7 Christmas party was a great success. Games, dancing, snack and juice. Who could ask for more?
19/12/18: A group of P7s from both classes have been doing community singing over the last couple of days, with performances at the Lunch Club, as well as at Moncrieffe Care Home, where they performed songs from the War, as well as Christmas songs for the residents.
30/11/18: Human pyramid building in gymnastics, while the P7 Sports Leadership electives have also gone very well.
29/11/18: P7D have been experimenting with different materials to build towers that will withstand the wind.
22/11/18: Adam and Owen chatted about what they class have been learning recently. In Maths they have been learning about regular and irregular equilateral shapes. In Big Write they have been watching short films and then writing about them in the third person. Their Africa topic has just started and they have made African patterns in Art, using vibrant colours, which they have used to form the border for their class display. In Music, the class have been using their bodies as instruments, while in French they have been designing a school uniform and labelling the parts of it and colours.
In PE the class have been doing fitness, whilst in ICT the class have been using Freckle to answer Maths questions, and some of the spelling groups have been using the computers too. The class have been doing paired reading with the Primary 3 and Primary 2 children. P7D have also been doing electives on a Thursday afternoon. Owen chose Sports Leadership, and has been working with P4 and P3, planning half hour sports sessions.
Adam chose the Film Elective, and has been working with his group to produce an advert.
13/11/18: Isla and Olivia spoke today about what P7D have been up to recently. Last week the whole P7 year group had a trip to the Blackwatch Museum in Perth because they had an exhibition about World War 1 as part of the centenary commemorations. The children took part in a Scavenger Hunt, and tried on different uniforms, which showed the progression of how uniforms developed over the years.
Then, on Sunday, 11th November, as part of the centenary celebrations in Perth, those members of P7 who were able to go, attended St John's Church in Perth to sing. They sang five songs, including: "It's a Long Way to Tipperary", "Keep the Home Fires Burning", "Pack Up Your Troubles in Your Old Kit Bag", and "Et In Terra Pax". Those children who attended from the two classes were Ryan H, Isla, Morgan-Ann, Owen, Mason, Arran, Gary, Ciaran, Nala, Lois, Freya and Caitlin.
P7D have been doing paired reading with Primary 2,3 and 4. The Primary 2 and 3 individuals are once a week on a Thursday, while the Primary 4 groups are twice a week.
Owen and Adam wrote the following for the website on 2/11/18: "We are P7 and we are doing WW1 or The Great War as our topic. We do the daily mile every day. We are practicing for maths long multiplication. We do DUMTUMS and VCOP in literacy. We use smile multiplication in maths in the morning we do countdown and we do sketching in art we sketched a war memorial. At RME we learned about different religions from a timeline."
P7D have been learning about World War I, and have produced some beautiful artwork with Mrs Cochrane, looking at silhouettes, Guernica by Pablo Picasso, and exploring what was behind the start of WW1:
The class book is Private Peaceful by Michael Morpurgo. P7s have been learning about trench warfare, and have written letters home from the trenches as part of their Big Write. When reflecting on their learning about the things that contributed to the start of WW1, Olivia said "There were two alliances: The Triple Entente and the Triple Alliance." Katie also said, "I learned that World War One started because Franz Ferdinand was killed."
In Maths, P7 have been learning about decimal fractions. Eva said, "I learned that it is written in fractions but it still means the same in a decimal." Daniel said, "One whole can be chopped up into pieces."
Here are our joint P7s performing their Dalguise song:
Dalguise: In September, both P7 classes went to Dalguise. This was a fun experience for the children and teachers that went with them, with many fun activities to do like Catwalk, Aeroball and a Giant Zip Line. The classes that went were P7D and P7M.
Welcome to Primary 7D! We are settling in well to our new classroom and are making good friends - you would never know that we have come from two different classes!
What a busy year we have ahead of us. This year we will be working towards gaining our John Muir Award which is something that Bertha Park High School intend to continue. We are also heading off to Dalguise in a few weeks and are very excited about that. This year we are able to take part in an elective and each of us have chosen from Robotics, Moving Making and the Sports Leader Award. Each of these will be ongoing throughout the year, so watch this space for any progress we make. We are also continuing with our Bikeability awards and are looking forward to a pack ride at the end of the year.
We have set up our class charter knowing that we all have a right to learn, feel safe and develop our unique talents – here is our declaration.
Alongside our class charter we are developing our understanding of Growth Mindset and will continue to use the Learning Pit to help us think about our learning journey.
We will monitor our learning by keeping feedback in 'Our Learning' – a book for the class to reflect on their development.
Our topic this term is WW1. With it being the Centenary year of the end of WW1 we have come up with some Big Ideas based on what we would like to learn. These are: WW1 – Events in time; At Home during WW1; Technological Advances; and Nations Involved. We have lots of questions about all these ideas and have begun to learn about how the war began.
Primary 7 is a big year for us and every member of our class has a Leadership Role to fulfil. They will gradually learn about their position and be given the opportunity to lead, setting an example to younger pupils here at Dunbarney. Duties include: Librarians, Buddies, Roving Reporters, Website Crew, House Captains, Vice House Captains, Assembly Crew.
Here is some useful information about our class timetable and who works with us:
Art is taught by Mrs Cochrane on a Tuesday afternoon. Could we please ask each child to bring an old, unwanted large shirt as their own art apron, as they will be getting very messy over the year during their art lessons. An adult shirt would be fine, as this covers more of the uniform and helps it to stay clean!
Music is taught by Miss Anderson on a Monday afternoon.
French Miss Anderson will also be teaching the class French on a Wednesday morning.
PE We will have PE every Tuesday and Friday and will complete the Daily mile every other day. Please ensure pupils have clean PE kit for lessons.
Homework will be issued on a Wednesday with the expectation of it being returned on the following Monday. Reading is to be ready for the following Wednesday.
Finally, please make sure that your child brings a water bottle to school each day, as well as a snack, with only fruit for snack on a Friday as this is the whole school's "Fruity Friday".