Glamis House 2018/19
These are the 2018/19 Glamis house members
Welcome to our returning fabulous team members, as well as our new Primary 1 members. We are relying on each and every one of you to demonstrate excellent team spirit and house pride at all times. Every single member of Glamis can and should be earning house points each week.
Our new P7 House Captain this year is Caitlin, who will be supported in the role of Vice Captain by Ryan K. There was stiff competition for the roles this year, with a very hard decision having to be made by Mrs I. Dewar, Mrs Campbell and Mrs Anderson, your House Leaders.
Glamis won the Sports Cup last year for the second time in a row, so we are looking to keep that this year, as well as get back the overall House Trophy from Drummond. We can only do that if YOU win house points all year.
GO GLAMIS!!
January 2018: Happy New Year to all Glamis members, and let's make 2018 an amazing one for all of us. We are very sad to say goodbye to Mr Johnston, who has been one of our Guardians of Glamis for 3 and a half years, but welcome to Mrs Campbell, who has taken over the P5/6 class for the rest of the year, and has therefore inherited Glamis membership from Mr J.
18 December: Well done YET AGAIN to Culzean who have won the house points monthly total for the third month in a row. They are absolutely on fire this year. Come on Glamis, let's put some effort in to win next month please.
Thursday, 14th December was House Christmas Craft Activities Afternoon. Using the pine cones we collected at our last House afternoon, and other resources, Glamis made Christmas tree decorations to take home. You all conducted yourselves magnificently and worked really hard to make some beautiful goodies. Mr J's and Mrs D's classrooms were havens of tranquillity, with Christmas songs playing in the background while the children worked away. It was all very therapeutic.Well done everybody.
December 2017: We would like to welcome to our team the newest Guardian of Glamis, Mrs I. Dewar, Dunbarney's new P4 teacher. Mr Johnston, Mrs Anderson and Mrs Dewar will work together to keep us all aiming high.
November 2017: Oh my goodness Glamis, Culzean has just won the monthly house points total again for the second time. That's two out of two for them so far and zero out of two for us. Well done to Culzean for winning those points, but, Glamis, we need to get our act together and start earning those House Points. In class, around the school, in the playground - everywhere! Be helpful, be polite, do your best, and you will win points.
Andrew and Kieran, our P7 House Captain and Vice-Captain, proudly leading Glamis through 2017-2018.
October 2017: House activities have arrived! Our first House Activity Day was on 26.10.17. All Glamis team members were in the woods, and we had an excellent afternoon scavenging for pine cones which we will be using on a Christmas House crafts project later in the year, and then hunting for dinosaurs which proved a real challenge, as some were very well hidden! Well done to all of you who turned up suitably dressed for the great outdoors, and who demonstrated good teamwork in your groups. Thank you to our P7 and P6 group leaders who wrangled their mixed-age groups like seasoned professionals.
Hunting for those pine cones Find the dinosaurs!
September 2017: GO, GO, GLAMIS! Come on you lot, get with the programme. CULZEAN won the monthly points total this month.
Whaaaaaat????
Let's get it back next time please. Be helpful, work hard, be polite, be the best that you can be, and we will scoop up the House Cup at the end of the year again, like we have for the last TWO YEARS!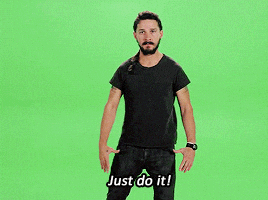 June 2017: GLAMIS HAS WON THE HOUSE CUP AGAIN FOR THE SECOND YEAR RUNNING!!!!!
Well done to all of you for your hard work and effort this year. We have won both the House Cup and the Sports Cup this year. You could not be any more awesome!!!!
Thank you House Captain Matthew and Vice-Captain Daniel
May 2017: Glamis won the monthly house points total for the second time this year for April/May 2017. Woohoo!! Culzean has also won it twice this year so we are neck and neck for the race to win the overall House Cup at the end of the year. Every point counts at this stage, so please, please, PLEASE team Glamis, let's smash the points this last few weeks of term to keep hold of the House Cup again this year, as well as winning the Sports Cup.
30/5/17: Well you certainly listened to the pep talk about Inter-House Sports and Sports Day, because Glamis has won the School Sports Cup for this year!
Well done, you lovely, lovely people. To all who came first, second, third and won points, as well as those who just tried their best, and all who cheered for their house and encouraged and supported others, many congratulations.
Go Glamis!
We need all Glamis members to be actively working to earn House points every day. This can be in class by trying hard and doing your best, around the school by demonstrating kindness towards others and good manners, or outside in the playground by helping to put away the play equipment, or by setting a good example and following the Playground Charter.
If every single person in Glamis earned just one House point each month, that would be 245 more points on our total. It all gets added up at the end of the year, and the highest total wins the House Cup. Let's make sure we keep that cup in Glamis this year too.
We are always watching.
We have now finished our 8 House Activities days for this year, so you have all had 2 weeks of Forest Schools, STEM puzzles, Traditional Playground Games, and Sewing & Cooking. Other adult House leaders have commented on how well-behaved Glamis members have been, so well done to you all.
March 2017: Culzean was the House Points winner this time AGAIN, so it is going to be a hard-fought race for the end of year House Cup this year, rather than the complete walkover which Glamis achieved last year. Come on Glamis, get those points racked up and show House Pride!
January 2017: Drummond was the House Points winner this month, though it was a very close race between all the four houses, so things are hotting up, and it is good to see real ambition among the children to earn house points. Come on Glamis, let's get it back again next month. Go Glamis!
Let's keep up the good work this term and earn those House Points, and let's show Culzean, Urquhart and Drummond what house spirit means.
*** December 2016: This month's school House Points champion is Glamis! We're back in the game! Keep up the good work, champions! ***
2016/17 ACTIVITIES
House activities are here!!!!!!
The whole school have now completed all House activities for the year.
Our house leaders were responsible for Forest Schools activities, with children taking part in treasure hunts, filming their own fairy tales, playing Camouflage and creating wonderful forest artwork using glue and natural resources. Here is a taster of what we did in the woods:
July 2016
Well done glorious, gorgeous, glamorous Glamis members. We won the School House Cup for the year!!! This was won by having the most house points over the course of the entire academic year out of all 4 houses. House points are awarded for demonstrating rights respecting actions and by putting our school values of honesty, ambition, respect and kindness into practice everyday. Be polite, be helpful, be kind to others, try your hardest, make good choices. Mr Johnston, Miss Cheetham and Mrs Anderson are very proud of you all and want you to keep up the good work so we can win next year too. Let's see those green T-shirts everywhere. GO GLAMIS!!!!
The Guardians of Glamis
*** May 2016: Glamis won the most
monthly house points AGAIN last month,
for the FIFTH time in a row. Well done
Glamis! We are utterly amazing!!!

***
Forest Floor Art during House Activities
On Thursday 24.3.16, during house activities, Glamis went to the woods again for more Forest Schools. Each group had to find an item to represent each colour of the rainbow, and then had to work together to create a piece of forest floor art. Using materials they collected in the woods, each group made a picture of a creature you might find in the woods. We had a deer, a squirrel, a centipede with exactly 100 legs and one with considerably less, a bat, a hare, a moose and a fox. The children worked well together and showed excellent creativity. See if you can spot some of the wild beasts of the forest:
It Rained During House Activities Yesterday.....
Yesterday (17.3.16) was the first of our house activity weeks and Glamis went to the woods for some forest schools.
We built stretchers out of coats and sticks and demonstrated our team work skills further by putting up some tarps.
The children were warned it might rain......
After all of that we were very tired. No wonder we needed a nap.....
June